Something naughty and saucy for a change, via theSun:
Read more
here
.
Head on
here
to get free rubber testing.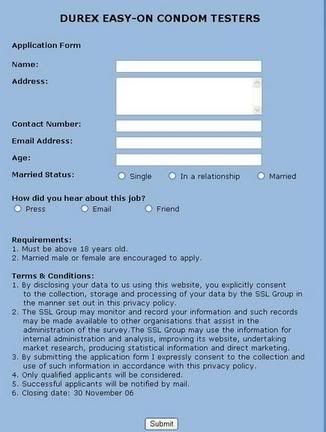 Unfortunately, there's no fourth button saying that you have heard it from
The Sensintrovert
. :P
Oh, before I forget, 'bollow labber' or 'pinjam labber' as oftenly said by Malaysian kids could mean a whole new thing elsewhere. Also, 'bollowing' means you must return, which in this case...hehe...;)
Remember, always play safe. Use it once only. No bollow, bollow, okay! :)
p.s. This blogger is not affliated with SSL Healthcare.